Nordic Network on Energy System Integration and Sustainable Transport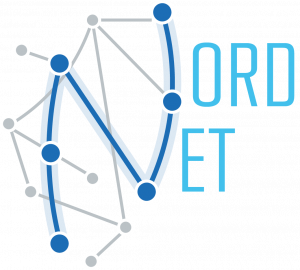 Summary
The NordNET project focuses on the energy transition, transport modeling, energy market modeling, and the coupling thereof. It brings together world-class education and research groups from higher education institutions from Denmark, Finland, Norway, and Sweden working on these topics. The added value from the network is the interaction of topic experts leading to the creation of more knowledge valuable to all societies. The project team brings together interdisciplinary experience from energy sector modeling, energy system modeling, transport modeling, electrical engineering, and economics. The overarching common ground is the goal to support efficient implementation of an energy system change given the need for a transition in light of the climate crisis we are currently facing.
Partners
Copenhagen Business School (CBS)
Norges teknisk-naturvitenskapelige Universitet (NTNU)
Danmarks Tekniske Universitet (DTU) – Management
Danmarks Tekniske Universitet (DTU) – Wind and Energy Systems
Norges handelshøyskole (NHH)
Chalmers University of Technology
Lappeenranta-Lahti University of Technology (LUT)
Project activities
Ph.D. Mobility

Alexandra Lüth (CBS) visited NTNU from March to May 2022

Researcher Mobility

Alexandra Lüth (CBS), Lissy Langer (DTU Management), Jens Weibezahn (CBS), and Jan Martin Zepter (DTU Wind) visited NTNU in March 2023
Anne Neumann (NTNU) visited CBS from September to December 2023

Research Workshops

Kick-off meeting in Copenhagen, June 2022
Mid-term workshop in Trondheim, March 2023
Research Output
---
Call for researcher mobility
Call for Mobility 2023-2024
The Nordic Network on Energy System Integration and Sustainable Transport invites for applications for mobility grants in the period between 03/2023 and 12/2024.
What: Mobility grant for a three months stay at a partner university of the NordNET consortium.
Who: PhD candidates and researchers
When: Between 03/2023 and 12/2024 for at least 3 months
Where: to a partner university within the network (CBS, Chalmers, DTU, LUT, NHH, and NTNU)
How much: 18,000 NOK per month plus 5,000 NOK travel support
How to apply: Please submit the following to Alexandra and Jens (al.eco@cbs.dk, jew.eco@cbs.dk) latest by March 19, 2023.
a statement (max. 1 page including host, motivation and research targets)
CV
the following information:

Place of Visit:
Home institution:
Host:
Start:
End:
Comment